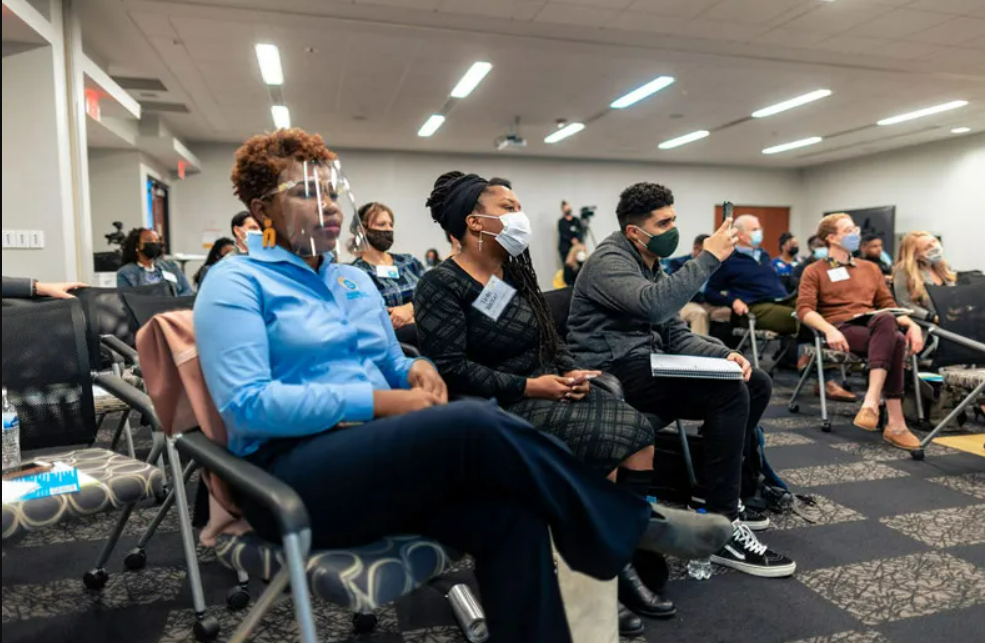 Activation Capital launches new program for minority-led startups
Activation Capital is launching a new startup development program with the aim of supporting fledgling minority-owned businesses in the region.
The organization, in conjunction with Atlanta-based Opportunity Hub, is inviting applications for a series of pilot programs for black and other minority tech entrepreneurs. The idea is that the information gained from the pilot will inform an ongoing program that Activation Capital will seek to pass on to another local organization in the future.
Activation Capital operates the VA Bio+Tech Park at 800 E. Leigh St. and supports local entrepreneurship and startups through its initiatives. The program will run from late April to May.
While the program aims to grow and support technology businesses, the organization also attempts to assess what kind of gaps exist in the current minority-focused startup resource landscape and ways to fill them based on the how the pilot program is received. Activation said Chandra Briggman, President and CEO of Capital.
"For us, this is a trial balloon to determine the best method to do this for the community," Briggman said. "We have this diverse, multi-faceted initiative to look at the entire pipeline and understand where the gaps and the needs are."
Briggman described the program as a funnel that works in three parts. People can apply to be part of the initial class of 100 people who will attend a one-day session to develop a business idea.
It is expected that up to half of them will constitute a subsequent starter bootcamp. The bootcamp will take place over four weekends and will cover topics such as product development, fundraising, corporate governance and more.
The final pre-acceleration program will take 10 of these startups through more instruction in customer acquisition and fundraising. One of the participating startups will win a $50,000 investment.
Briggman said the lineup will be a hybrid of virtual and in-person. Activation Capital covers the costs of the program, which is free for participants. The application period runs until April 22. The program is open to people in central Virginia.
The program had a launch event in early March.
Activation Capital has contracted with Opportunity Hub, which runs programs to grow and support black entrepreneurship, to grow the Richmond-area program.
"There's no shortage of talent in this community," Briggman said of the scene in Richmond. "When you're aiming to grow an ecosystem and grow entrepreneurship, a natural place to start is knowing who's engaged and who's not engaged."
Briggman said minority tech entrepreneurs can struggle to connect with mentors, investors and business resources, and the new program is intended to help fill those gaps.
"Community, program, relationships and capital are important for any entrepreneur to succeed," she said.