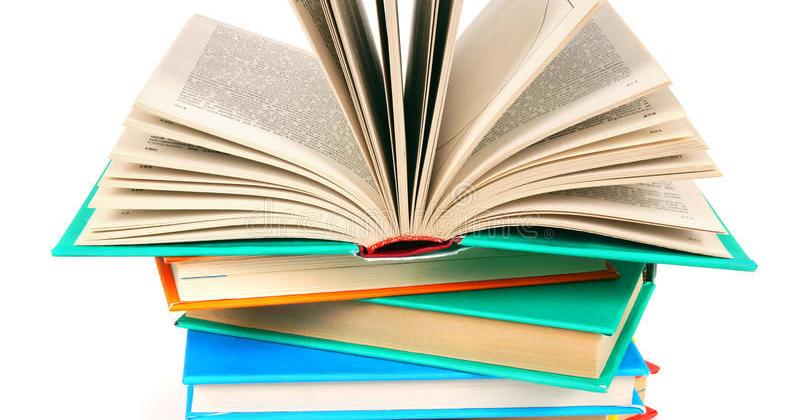 Colorado Springs Area Literary Events Starting March 13 | Events Calendars
LITERARY EVENTS
Friends of the Pikes Peak Library District Big Book Sale — 11am-3pm Sunday, East Library, 5550 N. Union Blvd., ppld.org/friends.
Virtual Write Brain – The Do's and Don'ts of Queries – Hosted by Pikes Peak Writers with Becky LeJeune, 6-8:30 p.m. Tuesday; pikespeakwriters.com/ppw-events.
Women's History Month Storytime – 1-3 p.m. March 26, Creations at the Edge, 324 N. Nevada Ave. Tickets: womenshistory.brownpaper tickets.com.
writers night – Hosted by Pikes Peak Writers, 6:30-8:30 p.m. March 27, The Pub, 4767 N. Carefree Circle; pikespeakwriters.com/ppw-events.
Poetry Reading: Chinese New Year – 6-7 p.m. March 31, Heller Center for Arts and Humanities, 1250 North Campus Heights; heller.uccs.edu/events.
HOT COMES OFF THE PRESS
Recent offers from regional authors:
• "Before the Next Sea" by Leah Angstman. Published by Regal House Publishing. Summary: A historical epic of one woman's survival in a time when the desert is still savage, heresy is publicly punishable, and being independent is worse than scorned, it's a death sentence.
GUARDIANS NEEDED
Children's Literacy Center — 719-471-8672, childrensliteracycenter.org.
AVAILABLE
digital hoop — Pikes Peak Library District customers can use Hoopla Digital for free access to videos, music and audiobooks from smartphones, tablets, PCs and Apple TV; hoopladigital.com.
E-books and more — Free e-books, e-audiobooks, e-magazines with PPLD library card. Click CyberShelf at ppld.org.
LIBRARY LISTINGS
Pikes Peak Library District: ppld.org.
• Calhan, 600 Bank Street.
• Cheyenne Mountain, 1785 S. 8th St.
• East Library, 5550 N. Union Blvd.
• Fountain, 230 S. Main St.
• High Prairie, 7035 Old Meridian Road, Falcon
• Library 21c, 1175 Chapel Hills Drive
• Manitou Springs, 515 Manitou Ave.
• Monument Library, 1706 Lake Woodmoor Drive
• Old Colorado City, 2418 W. Pikes Peak Ave.
• Palmer Lake, 66 Lower Glenway
• Penrose, 20 N. Cascade Ave.
• Rockrimmon, 832 Village Center Drive
• Ruth Holley, 685 N. Murray Blvd.
• Sand Creek, 1821 S. Academy Blvd.
• Ute Pass, 8010 Severy Ave, Cascade
CARLOTTA OLSON, THE GAZETTE