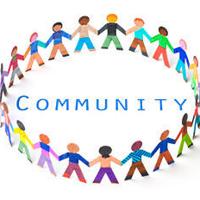 Colorado Springs Area Nonprofit Community Events Starting 9/11 | Events calendars
September
Charity Cribbage Night – Benefiting Kids on Bikes, Thursday at 5 p.m., Colonel Mustard's Sandwich Emporium, 1412 S. 21st St.; 719-203-4743.
Oktoberfest – Dog Walk and Oktoberfest benefiting the Humane Society of the Pikes Peak Area, Saturday 8 a.m. to 3 p.m., Bear Creek Regional Park, Argus Boulevard and South 21st Street. Registration: hsppr.org/events/pawtoberfest-2022.
Run4Hope 5K for schools – Benefiting suicide prevention programs at local high schools, Saturday 9-11 a.m., The Ascent Church, 1750 Deer Creek Road, Monument. Registration: run4hope5kforschools.com.
Race against suicide Walk/Run — Benefiting the Pikes Peak Suicide Prevention Partnership, 9 a.m. Sept. 18, El Pomar Youth Sports Park, 2212 Executive Circle. Registration: tinyurl.com/mryuv8b4.
Colorado Springs Walk to End Epilepsy — Benefiting the Epilepsy Foundation of Colorado & Wyoming, 9 a.m. to 1 p.m. September 18, Memorial Park, 1605 E. Pikes Peak Ave. tinyurl.com/2p9bxvjr.
Boy Scouts of America Eagles for the Eagles Golf Tournament – 9 a.m.-2 p.m. Sept. 19, Colorado Springs Country Club, 3333 Templeton Gap Road. Registration: 719-219-2915, chemindesrockies.org.
Fall market and silent auction – Benefiting the PEO Chapter C. Women's Scholarship, 11 a.m. to 2 p.m. Sept. 24, Broadmoor Community Church, 315 Lake Ave.; p_oel@msn.com.
Neighbors helping their neighbors — Benefiting Partners in Housing, 1-3 p.m. Sept. 24, The Colorado House, 21 S. Wahsatch Ave. Registration : partnersinhousing.org/events.
Festival of t-shirts, tacos and tequila – Benefiting First Tee – Southern Colorado, 2-5 p.m. Sept. 24, Valley Hi Golf Course, 610 S. Chelton Road. Tickets: firstteesoco.org/tees-tacos-tequila.
Harvest celebration – Benefiting Food to Power, 5-8 p.m. Sept. 24, Food to Power, 1090 S. Institute St. Tickets: tinyurl.com/9df3h7hh.
Flight Gala — Live Auction – Benefiting the Rotary Club of Colorado Springs, 5:30-8:30 p.m. September 24, Boot Barn Hall at Bourbon Brothers, 13071 Bass Pro Drive. Tickets: tinyurl.com/2p87bw2n.
Steve Burnside Memorial Golf Tournament – To provide a one-time scholarship to a student at Ellicott, Calhan and Peyton High Schools, 7:00 a.m. September 25, Antler Creek Golf Course, 9650 Antler Creek Drive, Peyton. Registration: Derek Burnside, 719-649-4203, Chad Burnside, 719-491-4433.
No Good Deed: a devilishly charitable comedy show — Benefiting TESSA, 6-9:30 p.m. Sept. 28, Loonees Comedy Corner, 1305 N. Academy Blvd. Tickets: loonescc.com.
Tails and melodies – Benefiting Cheyenne Mountain Zoo, 5:30-9 p.m. Sept. 29, Cheyenne Mountain Zoo, 4250 Cheyenne Mountain Zoo Road. Tickets: cmzoo.org/tails.
October
Blues on the Mesa – Benefiting the Pikes Peak Blues Community, 11 a.m. to 6 p.m. Oct. 1, Gold Hill Mesa Community Center, 142 S. Raven Mine Drive. Tickets: bluesonthemesa.org.
National Factory Dog Rescue Gala – 6 p.m. to 9 p.m. October 1, The Broadmoor, 1 Lake Ave. Reservations: nmdr.org/happening-now.
Celebrating 125th Anniversary of Early Connections Learning Centers – 6-10 p.m. Oct. 1, DoubleTree Hotel, 1775 E. Cheyenne Mountain Blvd. Tickets: tinyurl.com/y69kkm5b.
A night in the Wild West – Benefiting the YMCA, 6 p.m. Oct. 6, Boot Barn Hall, 13071 Bass Pro Drive. Tickets: tinyurl.com/ym44k8ns.
Friends of PPLD Benefit Book Sale — 4 to 7 p.m. October 7 for members only with subscriptions available at the door, 10 a.m. to 4 p.m. October 8, 11 a.m. to 3 p.m. October 9, East Library, 5550 N. Union Blvd.; ppld.org/friends.
NAMIMarches — 10 a.m. to noon on October 8, Monument Valley Park, 170 W. Cache La Poudre St. Registration: tinyurl.com/3sxmybp4.
Night of Comedy – Boots, Curls and Laughs – Benefiting Special Kids Special Families, 5:30-9 p.m. Oct. 8, Flying W Ranch, 3330 Chuckwagon Road. Tickets: sksfcolorado.org/event/noc.
Cancer Cowgirls – 5:30-8:30 p.m. Oct. 13, Norris Penrose Event Center, 1045 Lower Gold Camp Road. Tickets: cowgirlsagainstcancer.org.
Koats 4 Children — 5:30-9:30 p.m. Oct. 14, The Pinery, 775 W. Bijou St.; koats4kids.org.
Over 100 Women Who Care in Colorado Springs – 5:30 p.m. Oct. 19, The Warehouse, 25 W. Cimarron St.; 100wwccs.com
Winemaker dinner — Benefiting the Children's Literacy Center, 6 p.m. October 22, The Broadmoor, 1 Lake Ave. Reservations: childrensliteracycenter.org/vintner-dinner.
November
Bear Creek Nature Center Bear Run: Fun Run & Walk Fundraiser – 10 a.m. to noon Nov. 5, Bear Creek Regional Park Headquarters, 2022 Creek Crossing Road. Registration: elpasoco.com/bearrun.
Community CPR and basic first aid course — Benefiting Tri-Lakes Cares, 5:30-7 p.m. Nov. 8, Monument Library, 1706 Lake Woodmoor Drive, Monument. Registration: monumentcommtraining@gmail.com.
Joys of the Season Holiday Tour — Benefiting the Tri-Lakes Women's Club, 10 a.m.-4 p.m. Nov. 18-19; joysofttheseasonht.org.
Email event details to listings@gazette.com.