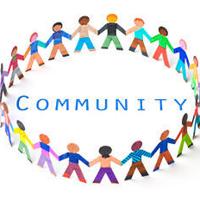 Colorado Springs Area Nonprofit Community Events Starting Feb. 6 | Events calendars
Events may be canceled due to COVID-19.
February
A return to Broadway – Benefiting Pikes Peak Opera League Scholarships, 5-8 p.m. Feb. 18, Patty Jewett Clubhouse, 900 E. Espanola St. Paid reservations required by Friday: ppikespeakoperaleague.org.
Heartspace Children's Art Auction — 7-10 p.m. February 26, The Warehouse, 25 W. Cimarron St. Registration: heartspace-kids.org.
Hope, hearts and celebration at home – Benefiting Family Promise, 2-5:30 p.m. Feb. 27, Boot Barn Hall at Bourbon Brothers, 13701 Bass Pro Drive. Lettering: ihn-cos. networkforgood.com.
Pikes Peak Community Leadership Awards Luncheon – 11:30 a.m.-1 p.m. Feb. 28, Colorado Springs Marriott, 5580 Tech Center Drive. Reservations: tinyurl.com/337c443u.
March
St. Patrick's Gala — Benefiting Catholic Charities, March 12, Cheyenne Mountain Resort, 3225 Broadmoor Valley Road. Tickets: ccharitiescc.org.
Recipe for Hope — Benefiting Care & Share Food Bank, 12-1 p.m. March 17, The Broadmoor, 1 Lake Ave. Reservations: careandshare.org.
Salvation Army Women's Auxiliary Charity Fashion Show — 11 a.m.-2 p.m. March 19, The Pinery at the Hill, 775 W. Bijou St. Registration: coloradosprings.salvationarmy.org.
April
Polar diving — Benefiting Special Olympics Colorado, 9 a.m. to 5 p.m. April 23, US Olympic and Paralympic Museum, 200 S. Sierra Madre St. Registration: specialolympicsco.org/event/coloradospringsplunge.
Culinary Passport – Benefiting the ACF Pikes Peak Chefs Chapter, 5:30 p.m. April 23, Skills Academy, 4435 N. Chestnut St. Reservations: pikespeakchefs.com
Can
Monte Carlo Masquerade – Benefiting the Colorado Springs Chorale, 6 p.m. May 6, Colorado Springs Marriott, 5580 Tech Center Drive. Reservations: cschorale.org.
Pikes Peak United Way 100th Anniversary Gala — 7 p.m. May 7, The Broadmoor, 1 Lake Ave.; facebook.com/pikespeakunitedway.
Chocoholic Frolic — Benefiting Kidpower, 7-10 p.m. May 7, Pinery at the Hill, 775 W. Bijou St. Registration: kidpowercs.org.
Joe Henjum Senior Honors — Hosted by the Senior Resource Council, 4:30-7:30 p.m. May 11, Creekside Event Center, 5515 Palmer Park Blvd. Registration: seniorresourcecouncil.org
June
The gala of angels — Benefiting the Angels of America's Fallen, 5 p.m. June 11, Broadmoor Hall, 15 Lake Circle. Registration: aoafallen.org.
August
the life – Benefiting the Hispanic Chamber, 5:30-9:30 p.m. Aug. 27, Country Club of Colorado, 125 Clubhouse Drive. Tickets: cosconcilio.com.
October
Blues on the Mesa – Benefiting the Pikes Peak Blues Community, 11 a.m. to 6 p.m. Oct. 1, Gold Hill Mesa Community Center, 142 S. Raven Mine Drive. Tickets: amusiccompanyinc.com.
Email event details at least two weeks in advance to listings@gazette.com with the community calendar in the subject line.