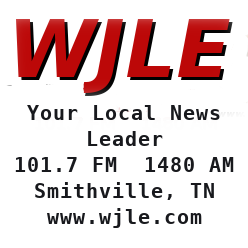 DeKalb Animal Shelter is selling 2023 calendars as a fundraiser for the spaying and neutering voucher program; Also meet Pet of the Week "Oliver"
September 8, 2022
By: Dwayne Page
The DeKalb Animal Coalition has 2023 calendars for sale featuring photos of animals and related information about them and the shelter.
The cost is $25 and all proceeds will go to a new voucher program to help control the stray animal population called the Neuter and Neuter Assistance Program (SNAP).
You can purchase the calendars now at the shelter on Transfer Station Road near Hwy 70 East behind Tenneco Automotive.
"We believe this spaying and neutering voucher program is needed in our community as more and more stray dogs are showing up. We want to help fix them. These calendars contain many photos of animals and information on the activities of the refuge. If you want to buy one, stop by the shelter. They would make great Christmas gifts," said shelter manager Emmaly Bennett.
While you're at the shelter, be sure to ask about "Oliver," the WJLE/DeKalb animal shelter featured "Pet of the Week."
"Oliver is about two years old. He is a big house cat. Oliver is super sweet and loves everyone and everything. He loves playing with kittens as well as other adult cats. He has been groomed, vaccinated and microchipped He is a good boy in every way His adoption fee is $100 Visit our website at https://www.dekalbanimalsheltertn.com/ to see his picture, fill out an adoption application for him and we'll call you to come meet him," Bennett said.
The refuge is open Monday to Friday from 8 a.m. to 4 p.m. and Saturday from 8 a.m. to 12 p.m.