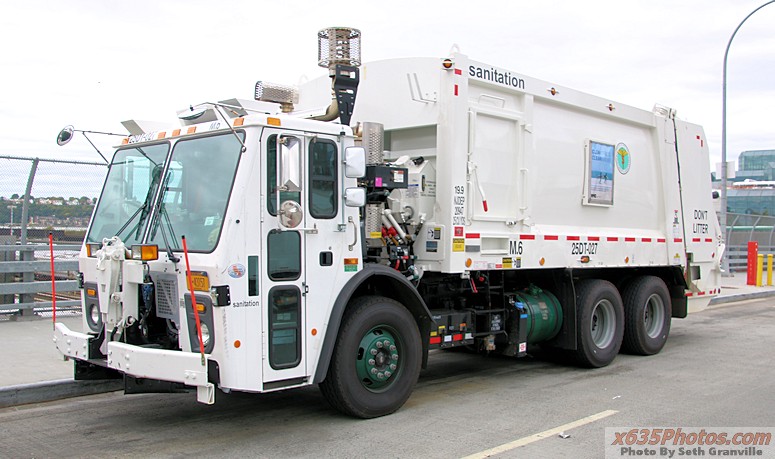 DSNY program promotes sustainability while bringing art to NYC neighborhoods – The Ticker
The New York City Department of Sanitation has opened applications for the second year of "Trucks for Art," a public program that selects artists to paint murals on the city's garbage trucks.
The program aims to benefit local sanitation workers, artists and citizens. Not only do the embellished garbage trucks create a more pleasant environment for residents, but DSNY wants the painted trucks to act as tangible reminders not to litter.
"The Sanitation Fleet is part of our cityscape – and we're thrilled that New York City artists are turning collection trucks into traveling works of art that will add some flair to our neighborhoods," said New York City Sanitation Department Commissioner Jessica Tisch said in a DSNY press release. "We are thrilled that local artists are using our 'canvases' to encourage New Yorkers to keep our city clean."
DSNY specifically seeks artists from all boroughs to represent New York's diverse communities.
Interested participants should complete and email a Call for expressions of interest form, a brief description of their idea with design mockups and why they would like to be selected. They must also include contact information and a short biography, all emailed to TrashTalk@dsny.nyc.gov by September 18 to be considered.
Through the application review process, DSNY will specifically select artists whose concepts pay homage to sanitation workers.
"Priority will be given to proposals that encourage New Yorkers to use wastebaskets and recycle or those that honor DSNY essential workers," says the department.
Trucks for Art continues to focus on sustainability by having its artists use household paints that would otherwise go to landfills. This decision makes the initiative a "zero waste" project.
DSNY said New Yorkers can drop off their unwanted paintings at SAFE Elimination Events or at Places for depositing special waste to support the program.
"Trucks for Art" debuted in 2019 and garnered submissions from all over the world. The initiative has led to the creation of five dynamic collectible vehicles.
"We are facing a global waste problem, and I designed my mural to get people thinking about the beauty of our surroundings – and how recycling them can impact a positive future", artist 2019 Lady K-Fever said. "Putting this design on a sanitation truck also reminds people who helps them take care of our environment – ​​DSNY!
Artists selected to participate in the initiative will not be paid but will receive workspace, paint and tools. They will have three 7-hour workdays to paint their vehicle.
The public will be able to view the artists' finished trucks at a media event in mid-October, Free time reported.