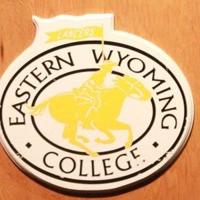 EWC Nursing Program Accepting New Applicants In Day Cohort | Education
• Students should contact all previous schools/universities to have official transcripts forwarded to the Registrar's office in Torrington. Transcripts can be sent to Sue Schmidt, Registrar at 3200 West C Street, Torrington, WY, 82240. Please remember that any unsealed envelopes containing transcripts will NOT be considered official.
• Students who complete the Nursing program prerequisites in the Spring 2022 semester will have all midterm grades used to calculate the cumulative grade point average. A minimum GPA of 2.5, including a "C" or better in all prerequisites, is an additional requirement.
Students wishing to obtain further information and/or schedule a counseling appointment may call Suzey Delger, Director of Nursing at 307-624-7020.
Full program and application information is available on the EWC website at https://ewc.wy.edu/academic-services/majors/nursing/. This page also contains important updates, including page 25 of the Nursing Student Handbook which contains a sample online application.
Any additional questions should be directed to Suzey Delger, Director of Nursing at 307-624-7020 or by email at suzey.delger@ewc.wy.edu.
Get our local educational coverage straight to your inbox.