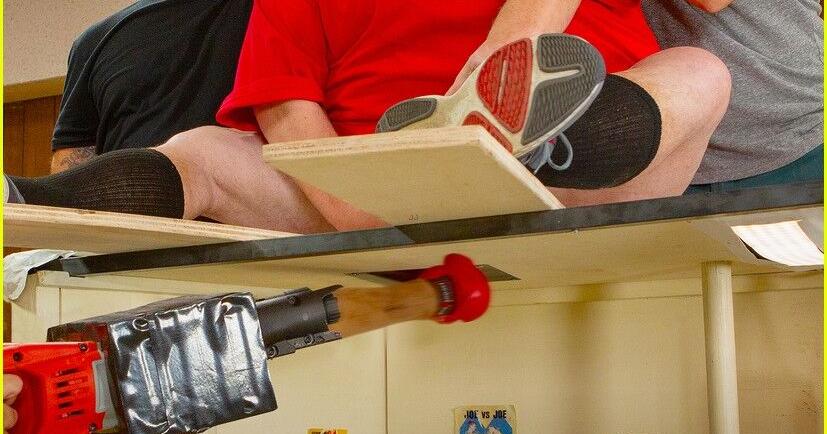 Film preview for the weekend of February 3-6 | Events Calendars
OPENING
"Jackass Forever" – (Comedy, R, 96 minutes). The original "Jackass" team is back with more hilarious, absurd, and sometimes dangerous comedy shows.
"Moonfall" – (Action, PG-13, 120 mins). A NASA executive and former astronaut, another former astronaut and a conspiracy theorist go on the ultimate space mission to end the moon's collision course to Earth and discover that the moon isn't what that we think she is.
"The Wolf and the Lion" – (Family, PG, 99 minutes). Alma decides to return to her childhood home after the death of her grandfather and saves two cubs, a wolf and a lion. They develop an inseparable bond. When a ranger discovers the animals, he takes them away but the two cubs embark on a treacherous journey to reunite with Alma.
IN PROGRESS
"The 355" – (Action, PG-13, 124 mins). A CIA agent and three international agents go on a deadly mission to retrieve a top-secret weapon that has fallen into the wrong hands. During the mission, they realize they must try to stay one step ahead of a mysterious woman who is following their every move.
"American Underdog" – (Drama, PG, 112 mins). The story of Kurt Warner, a grocery clerk who became a Pro Football Hall of Fame quarterback.
"GameStop: Rise of the Players" — (Documentary, unrated, 94 minutes). The story of how GameStop shares rose 2,500%, fueled by a short squeeze on a billion-dollar hedge fund organization. Online investors brought in millions of dollars while hedge funds lost tens of billions of dollars in the process.
"House of Gucci" – (Crime, R, 157 mins). Rating: B+, Katie Walsh. When a stranger marries the family behind the Italian fashion empire, his ambition unravels a family legacy and ultimately results in murder.
"The King's Daughter" – (Action, PG, 90 minutes). Rating: D, Katie Walsh. In his quest for immortality, King Louis XIV captures the life force of a mermaid. However, her quest becomes complicated when her illegitimate daughter discovers and forms a bond with the magical creature.
"The King's Man" – (Action, R, 131 minutes). A group of tyrants and criminal masterminds are planning a war to eliminate millions of people and a man from the Kingsman agency is trying to stop them.
"The Matrix Resurrections" – (Action, R, 148 mins). After being plagued by strange memories, Neo finds himself inside the Matrix and his life takes an unexpected turn.
"Nightmare Alley" – (Crime, R, 150 mins). Rating: C+, Katie Walsh. Con artist Stanton Carlisle joins a carnival and creates a plan to scam the rich.
"Red Rocket" – (Comedy, R, 130 minutes). A failed porn star returns to his hometown to find no one is happy to find him.
"Redemptive Love" – ​​(Drama, P-13, 134 minutes). Rating: D+, Katie Walsh. Based on the best-selling novel by Francine Rivers, "Redeeming Love" chronicles how a young couple's love is challenged by the realities of the 1850 California Gold Rush.
"Scream" – (Horror, R, 114 minutes). Rating: B+, Katie Walsh. Twenty-five years after brutal murders in Woodsboro, a new Ghostface masked killer is targeting teenagers.
"Sing 2" — (Animation, PG, 112 minutes). Rating: B+, Katie Walsh. After being told by a talent scout that he would never make it in Redshore City, Buster reunites the singers who appeared in the first film and they audition for entertainment mogul Jimmy Crystal.
"Spider-Man: No Way Home" – (Action, PG-13, 148 mins). Rating: A-, Katie Walsh. Now that Peter Parker's identity has been revealed, his superhero responsibilities put his loved ones in danger. So Spider-Man asks Doctor Strange to help him restore his secret identity. But when the spell to do this goes awry, powerful villains are unleashed, forcing Peter to learn what it really means to be Spider-Man.
"The Tiger Rising" – (Family, PG, 102 mins). Based on a bestselling book by Kate DiCamillo about a 12-year-old boy who finds a caged tiger in the woods near his home.
"West Side Story" – (Crime, PG-13, 156 mins). Rating: A, Katie Walsh. Director Steven Spielberg's adaptation of the classic musical exploring the forbidden love of two rival gang teenagers, the Jets and the Sharks.
Editor's Note: Please contact individual theaters for showtimes.
COMPILED BY THE GAZETTE