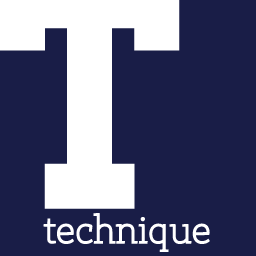 GA Legislative Internship Program at Capitol – Technical
This spring semester, while many tech students can learn more about government in their classes, some Jackets are living those lessons every day as full-time interns at the Georgia State Capitol.
The Georgia Legislative Internship Program (GLIP) provides 30 undergraduate students from across the state with a paid opportunity to serve full-time as interns with legislators, legislative committees, or legislative staff.
The statewide program has been in existence for more than 40 years and is run by Tech's Office of Institute Relations.
"During this internship, students gain first-hand experience of the legislative process," said Morgan McCombs, director of state relations in Tech's Office of Institute Relations. "Georgia Tech has been an active participant and supporting partner in the program's continued growth and development."
Each internship session lasts between 12 and 16 weeks from January to April, depending on the length of the legislative session.
"GLIP students on Capitol Hill are assigned to various legislators to assist in their office or to a particular committee for personnel operations," McCombs said. "This includes offices in the House and Senate as well as a variety of committees covering almost every topic – higher education, appropriations, ethics, public safety, etc."
The internship is open to students of all majors who are at least in their second year of college, but the selection process has become very selective at Tech.
"The number of requests varies from year to year, but there has been a steady increase over the past four to five years," McCombs said.
"For Georgia Tech, the application process is extremely competitive since those chosen will work directly with members of the legislature and their staff. We strongly consider professionalism, communication skills, work ethic and quick problem-solving abilities given the fast-paced environment of the legislative session.
During the internship, students have the opportunity to work on a variety of legislation-related tasks while earning six hours of PUBP credit.
"Interns are often tasked with communicating with constituents, preparing summaries of bills, monitoring committee meetings and handling day-to-day office duties," McCombs said.
Austin Reitano, PUBP and second-year BA, is currently an intern at the House Budget and Research Office (HBRO).
"I'm the only Tech intern in the House of Representatives, so my experience is a little different," Reitano said.
"This office does not usually accept interns, but this year was a little different as one of their policy analysts is on maternity leave. I've taken on a lot of his responsibilities, and it's been a great experience so far.
Many of Reitano's day-to-day responsibilities are closely tied to the role of HBRO.
"HBRO itself is responsible for creating the Fiscal Year 2022 Amended Budget and the Fiscal Year 2023 Budget for the State of Georgia, as well as providing objective policy research to the 180 members of the House of Representatives ", said Reitano.
"My daily life is different depending on whether I have a committee meeting, but on a meeting day, I gather the bills and their substitutes, prepare files for the members and help the president to animate the meetings by launching the Zoom call, take attendance, note the motions that are made, etc.
Reitano's work also ties into broader Georgia state government initiatives.
"A lot of my work is with the Clerk of the House, as well as in an online database. I serve on the staff of the House education and higher education committees, and they have both seen some very interesting bills this session," Reitano said.
"Reps will also be asking us for policy research, so I've also been working on memos and research projects."
After a few months of internship, Reitano enjoyed many aspects of his job at the Capitol.
"My office is the best place to work on Capitol Hill, as our Director, Martha Wigton, demonstrates impressive leadership that provides just the right amount of support but also leaves room for independence and initiative. autonomy," said Reitano. "You can always feel the family environment at the Capitol."
Reitano has so far seen many benefits from interning at the Capitol, which is less than a ten-minute drive from campus and one of the most powerful places in Georgia.
"The biggest benefit for me was being able to live on campus and stay involved, while working an eight-to-five job," Reitano said.
"I got to meet some very influential people in the state of Georgia and got a deep insight into the state government."
McCombs also sees many similar benefits to the program.
"The most significant [benefit] is the exposure to members of the state legislature and government," McCombs said. "While many internships keep students at an introductory level, GLIP integrates students directly into the real-time process of the legislative session."
Reitano encourages other students to participate in GLIP for next spring.
"Even if you're not considering a career in law or government, I would still highly recommend this program," Reitano said.
"I think seeing government up close gives you insight into how government systems work for and against people and organizations, which can be useful for any career. I would totally recommend the program, so if you're thinking about it, apply.
McCombs also thinks tech students, regardless of background, have plenty of reasons to apply.
"My advice would be to keep an open mind about state government and who you might work with on Capitol Hill. Regardless of your political affiliation, there are always lessons to be learned, and bipartisan work is going on during the legislative session," McCombs said.
"Even if your career aspirations are in the private sector, this experience involves the intersection of public and private and provides a fundamental understanding of government that is useful for any professional endeavor moving forward."
To learn more about GLIP and internship opportunities at the Georgia Capitol in an upcoming semester, students can visit gov.gatech.edu/internships/georgia.