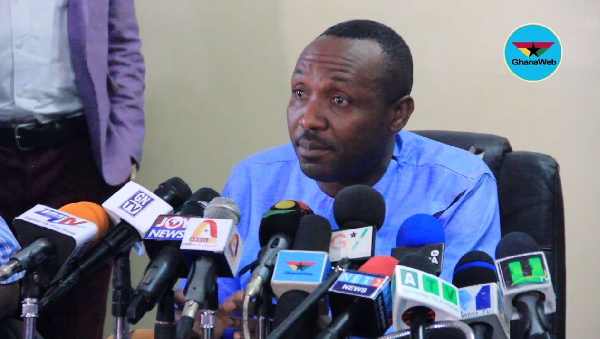 Invest in Makola Calculators for NDC Agents Instead of Machomen
John Boadu is general secretary of the NPP
The ruling New Patriotic Party (NPP) has taken a blow against the National Democratic Congress (NDC) and its 2020 presidential candidate John Dramani Mahama.
Party secretary general John Boadu, who has criticized the NDC, advised them to invest in polling agents who can calculate election results instead of "machomen".
Using the 2020 election petition to plead his case, he claimed the NDC went to the Supreme Court without any evidence to support its case.
He said it would be painful for people to get up at dawn and vote for a party that cannot afford to muster its own results.
He said: "Unlike the NDC, the NPP is a party that when you vote for, in six hours we can put our own results together and know what we got. But if you vote for the NDC na da simple architecture, they can't invest in polling stations, so they don't deserve your vote.
I would advise the NDC to invest in a simple Makola calculator instead of investing in machomen and people who cannot add one plus one, "he said.
"The NPP is a competent party. It is the only party when you vote for you are assured of accountability and will not have any regrets. Mahama needs to be patient and invest in technology to bring her results together. He should stop investing in machomen if he wants to win, "he concluded.