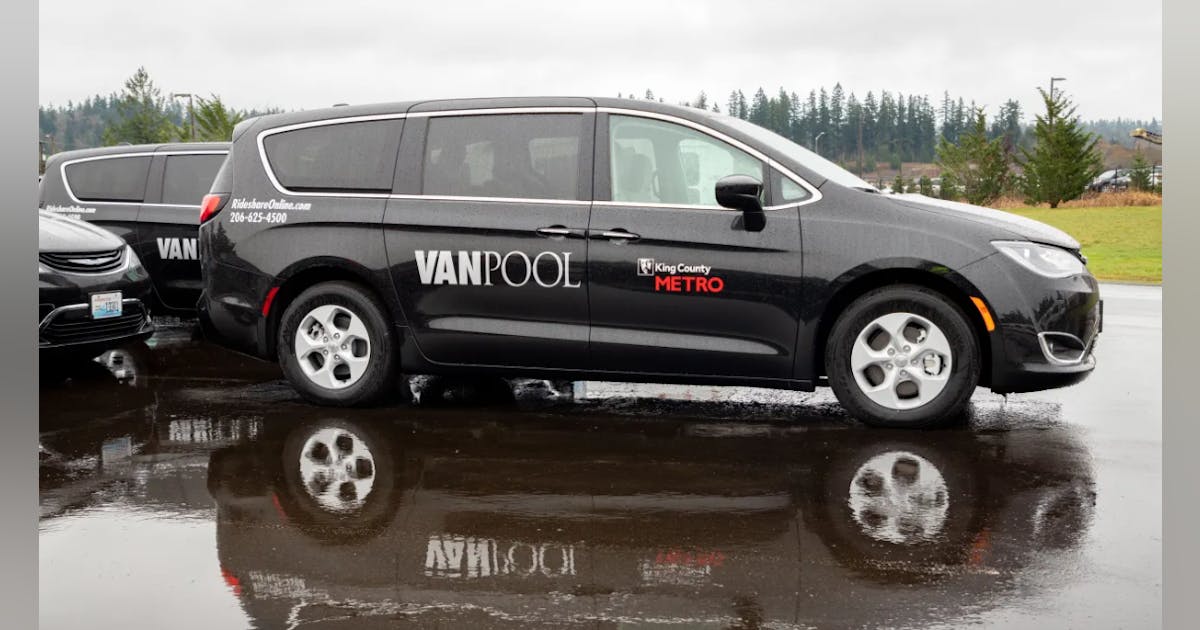 New King County Metro carpool scheme in Kent offers low-income commuters maximum flexibility
King County Metro Transit's ridesharing program has taken the next step to make ridesharing more accessible and affordable.
A new pilot scheme is offering a reduced rate of $49 per month for carpooling to Kent residents and commuters earning $25 or less per hour. The program starts on May 1.
The monthly fee of $49, which includes van, gas, maintenance and insurance, significantly reduces travel costs for participants. The carpooling program allows maximum flexibility for users and reduces traffic congestion by increasing carpooling in the area.
How it works:
Commuters can start their own Metro carpool with just three commuters – so neighbours, colleagues or family who have a similar starting point, destination and work schedule; or they can join one of more than a dozen other Metro Carpools already carpooling to area employers.
Commuters who work or live in Kent and earn $25 or less an hour pay $49 out of pocket each month in fares, with Metro paying the difference for up to two years.
The monthly participant fee covers everything. It includes the van, fuel, tolls, insurance, maintenance, 24-hour roadside assistance and a benefit that covers taxi fares if the user has to go home sick, pick up a child sick or in an emergency.
Carpool pilot groups can start with three or more commuters. The group of commuters should include at least two volunteer drivers, as well as a person responsible for completing the group's monthly reports.
All volunteer drivers must be approved and vetted by Metro's ridesharing team, and all participants must complete a registration form, program application, and meet other requirements.
Commuters who are not eligible for this pilot and who live or work in King County can still start or join a Metro Vanpool for a low monthly rate, save money and benefit from a shared ride!
Commuters in Kent who are already eligible for Metro reduced fare public transport cards and who meet pilot qualifications are eligible for additional carpooling benefits.
King County Metro will connect with Kent Region employers and small businesses to share this and other new or existing transportation options for employees.
This ridesharing pilot was developed as part of the 2018 Renton Kent Auburn (RKAAMP) Mobility Project, which also brought King County Metro's Ride Pingo on-demand service to Transit last year. King County Metro's outreach to residents, employers and community organizations has indicated a high need for access to public transport for shift work and night work at distribution centers in the Kent Valley. Many jobs are the main labor entry points for the immigrant and refugee populations in the Kent East Hill neighborhoods.
King County Metro's mobility framework – which helps the agency adapt to the changing transport landscape in an equitable and sustainable way – has identified certain central Kent neighborhoods as areas of opportunity because the routes of traditional buses and the train were not good solutions for the workers there, coupled with a great need for affordable public transport. The affordability of carpooling was a proposed solution to fill this gap.