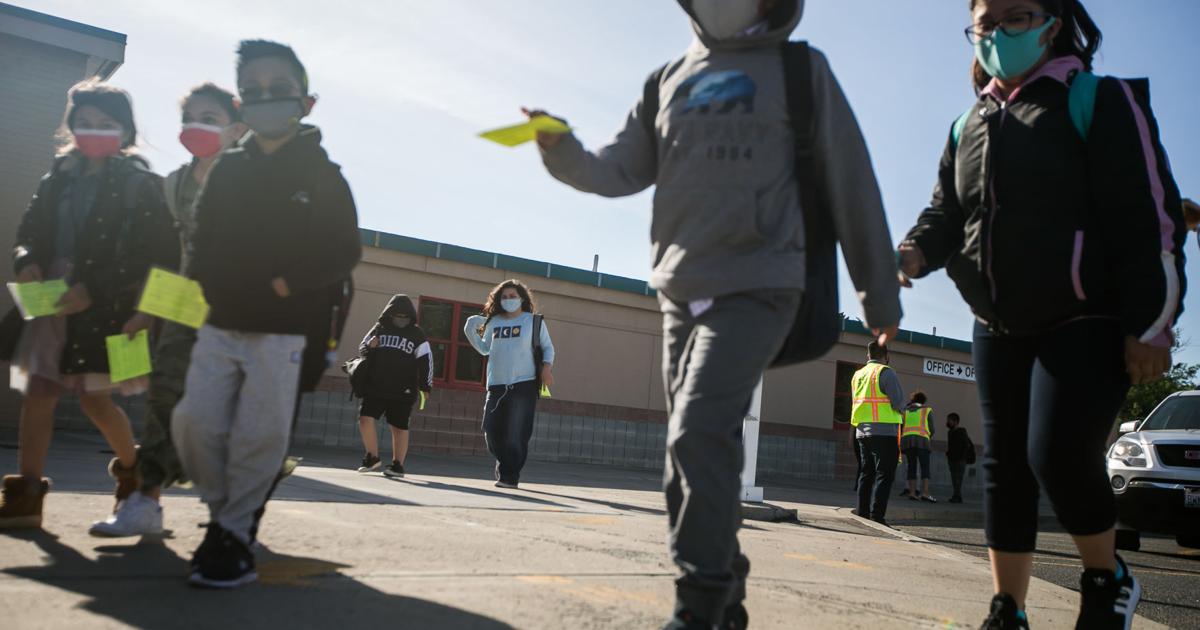 Opinion: School calendars are not changing in Yakima | Opinion
After two years of unrest caused by the pandemic, the Yakima School District has decided that change isn't always for the better.
The school board last week approved a modified school calendar that looks…well, pretty much what school calendars have looked like for decades.
So much for trying to ensure that children learn all year round and do not lose ground by interrupting their studies for a few months in the summer.
It may have been a good idea on paper, but the problem was that no one believed in it. Neither students, nor parents, nor teachers.
No one wanted to add more stress to the kids who have endured intermittent bouts of remote learning since 2020, and no one wanted to give up their summer vacation.
Perhaps aware of howling rebellions over vaccination and mask requirements rocked school districts across the country, Tuesday's school board vote was unanimous. Make some slight adjustments to the schedule, but leave most of it alone. Everyone goes home happy.
And that might be the right answer. At least for now.
Altered calendars have recently been a hot topic across the state. Many experts believe year-round classes are a good way to help students who have fallen behind during the pandemic catch up.
And some have lost ground. A Stanford University study published last year found that most second- and third-grade students are about 30% behind in reading since the start of the pandemic. It has been more difficult for low-income students because, among other things, they are less likely to have reliable internet access.
Such numbers are what prompted the Yakima School Board to set up a committee to study the idea of ​​changing the local calendar in the first place.
The committee – which included various district employees and representatives of the teachers' union – presented its report last month. But the committee recommended a few changes to the schedule, and board members felt that didn't go far enough.
After asking for more opinions, however – from people in the community, students, families and district staff – the council apparently saw the futility of pushing for sweeping changes at this time.
The board left the door open and may revisit the matter later. But we're skeptical that anyone will change their mind anytime soon.
Eisenhower High School teacher Frances Guerrero, who was on the calendar committee, summed it up pretty well:
"Staff in this district will not support any schedule that the community has not already signed on to," she told council last week. "So if you want to go in a particular direction because you think it's going to benefit our students, then you absolutely, 100%, have to involve and educate the community."
In the meantime, it looks like the board made the best decision possible.
The choice may not do much to improve student achievement, but it seems to accurately reflect the wishes of the council's voters.