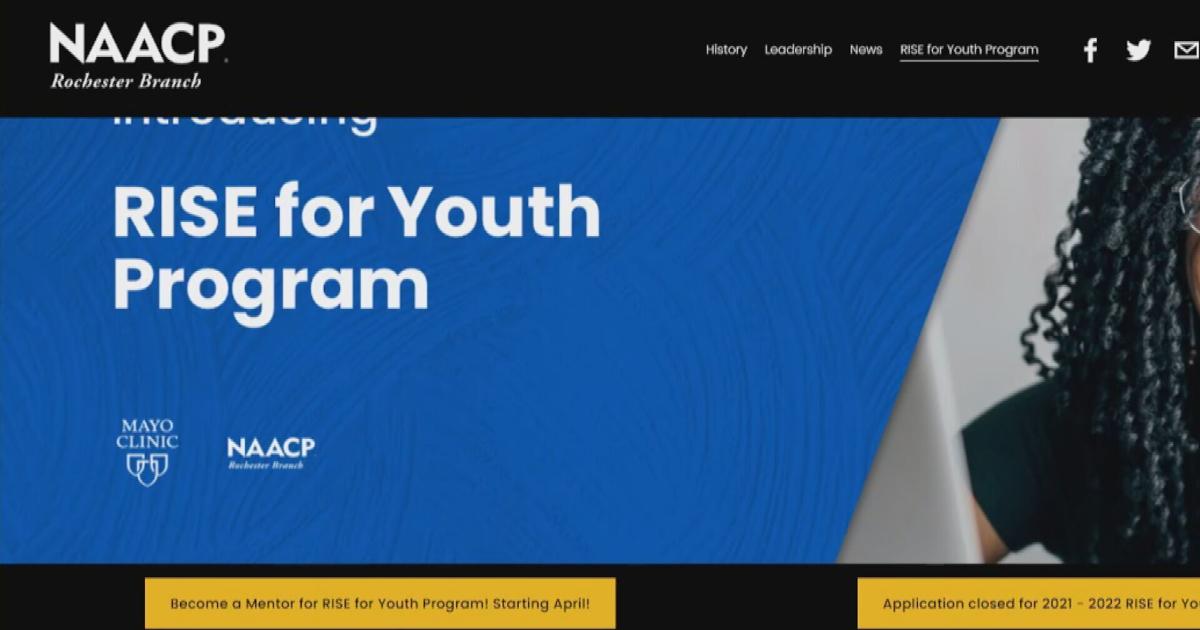 RISE for Youth program seeks mentors for underrepresented students | News
ROCHESTER, Minnesota — A new Rochester-based program aimed at helping black and underrepresented students succeed in education and employment is looking for mentors.
The RISE for Youth program is in collaboration with the Rochester branch of the NAACP and the Mayo Clinic.
President of the NAACP of Rochester Wale Elegbede says the program is looking for professionals in any field willing to share their knowledge and experience with high school and college students.
The RISE for Youth program hopes to provide education and training focused on breaking down barriers to equity that Elegbede says will include mentoring.
He explained that two types of mentors will be accepted. The first will be senior mentors who will meet with a student at least once per term for a year.
The second will be flash mentors who will be available to students from time to time.
Elegbede says it's important to have a variety of mentors to meet the needs of each student.
He explained: "We are looking for people who want to dedicate themselves body and soul to these children, that is the number one criterion. I cannot say that it has to be someone in the medical field or someone in the hospitality field because what we're going to do is match mentors with students, so we're looking for all types of mentors."
Applications are accepted until April 15. However, Elegbede says the NAACP will consider extending the deadline if more mentors are interested.
You can find an application to become a mentor by clicking on here and more information about the program by clicking here.