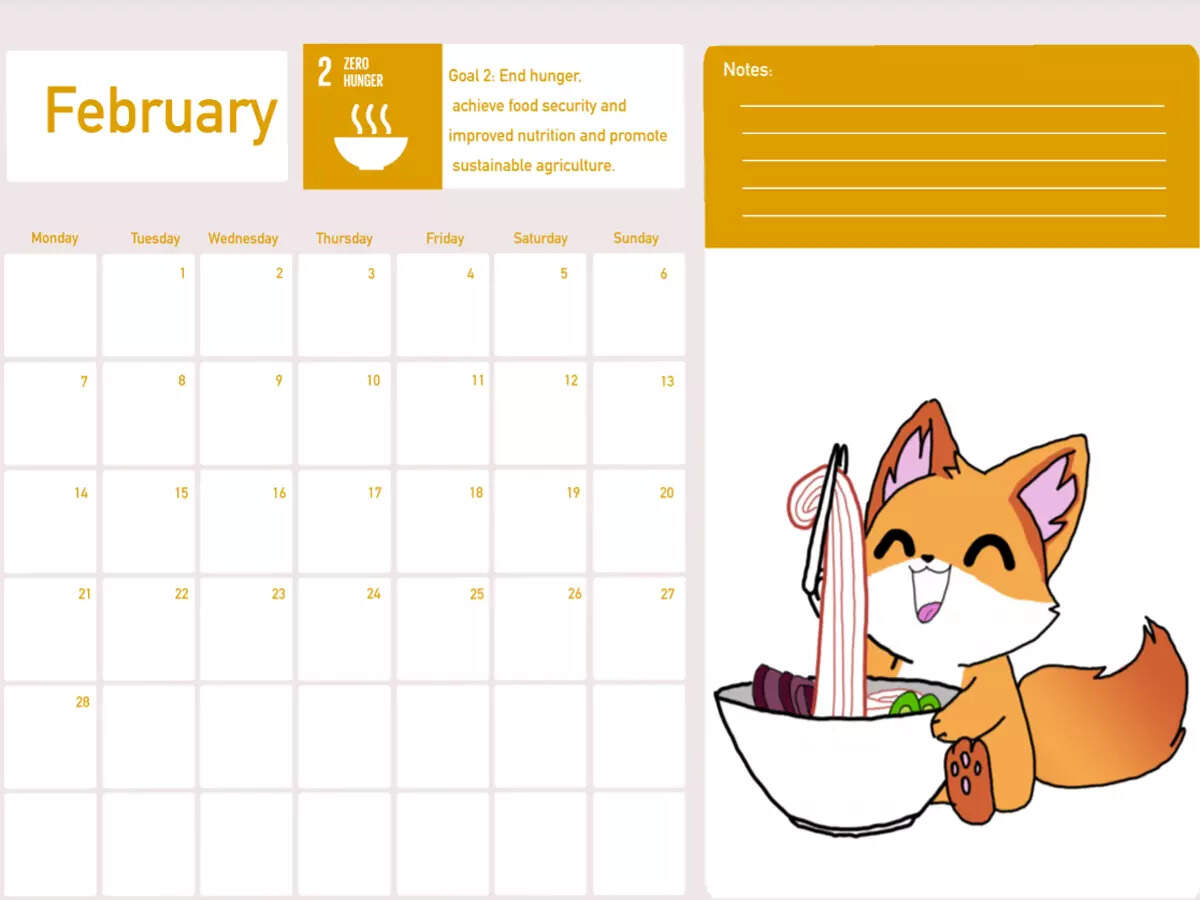 The Towns Mirror Special: Calendars for a Cause
Four teenagers from Legacy School found an innovative way to help wildlife and promote coexistence
Four teenagers studying at Legacy School have found a new way to help animals and promote awareness and sustainability by raising funds to create calendars and selling them to help Wildlife rehabilitation and research center.
"As part of our Creativity, Activity, Service (CAS) subject of our IB curriculum, we are expected to spearhead initiatives or projects that enable us to give back to society and to ourselves. .
Coming from privileged backgrounds, they help us make the world a better place. And so, when the four of us — Manu Kartik, Avinash Gantotti, Neel Nair and Sannara Steiger – came together for this project, we started to bounce off each other, "explains Manu.
It was then that the four realized that covid initiatives and campaigns largely revolved around humans, for humans. And they decided to change that and put the spotlight on animals and wildlife. "A lot of recent fundraising has also been human-centric. We are also encroaching on animal lands, among other issues. We have to ensure a sustainable ecosystem and we have to find a way to do that," he says.
The group then set itself two objectives: a short-term objective and a long-term objective. "The short-term goal was to help the animals, and the long-term goal was to raise awareness to the point where we no longer needed to help them; we could just live in peace with them. In December 2021, we initially came up with lots of ideas and calendars were the best way to achieve both of these goals. Our short-term goal was to raise money to help these animals, and our long-term goal was to raise awareness, through calendars.
Our timeline is designed around the United Nations Sustainable Development Goals – these goals must be achieved by 2030."
And so, the four students decided to do an initial fundraiser that would help make the calendars. Initially deciding on 100 schedules, they decided to increase their limits to 300. "We had a target of Rs 40,000 – we ended up getting around Rs 76,500 from our Parents, friends, close networks and even strangers who helped us.

"In terms of challenges, we ended up learning a lot about costs and accounting. It didn't help that after a phase of selling the calendars, our work had to take a back seat due to covid – we got sick or someone in our family did," he says.
But that didn't stop the four. "So far we have sold around 350 calendars, raising over Rs 1,20,000 and we only have a few pieces left. The responses to the calendars have been very encouraging – from a cook who wanted to buy our calendars to a school in the Middle East who offered to print 1,000 calendars and help raise our funds. Singapore we have also reached out to understand how we can collaborate globally to increase the impact of such initiatives. A security guard at our school also wanted to post a copy at the front door.
"In terms of funding, we help the Wildlife Rehabilitation and Research Center (a sister company of CUPAS). The WRRC helps care for animals injured or in danger due to habitat destruction and release them back into the wild, rebuilding ecosystems. We are also in contact with other organizations working on the protection and conservation of wildlife and marine life.
Order calendars: lsbcas2022@gmail.com
Are you a resident of East Bengaluru? We would love to hear from you. email:seena.menon@timesgroup.com