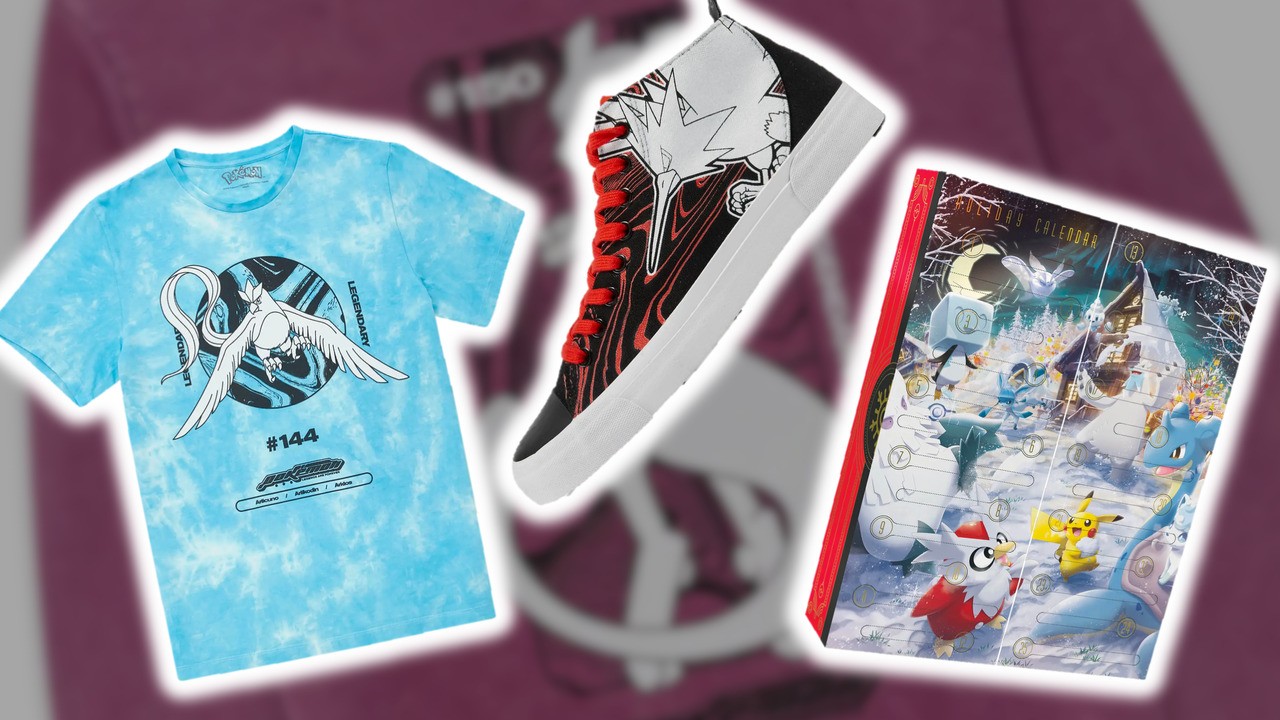 Zavvi launches Pokémon Legendary Collection clothing line and special holiday calendars
Entertainment retailer Zavvi has launched a new line of Pokémon apparel called the "Legendary Collection," offering a nice selection of t-shirts and shoes, along with a few other items. All items are available to buy now, so if there's something that catches your eye, now's your chance to grab it.
As you might have guessed, the collection includes legendary Pokémon. We really like this Mewtwo sweatshirt and the Zapdos sneakers, it has to be said. You can see the full range below, but note that a special offer can be had by adding the bucket hat and a t-shirt to your basket, bringing their combined price down to £22.99.
The store also went live with a few Pokemon calendar pre-orders for Christmas and Halloween. The Christmas calendar includes six Pokémon Trading Card Game booster packs, six TCG fun packs, eight foil promo cards, two sticker sheets, two coins, and more, while the Halloween calendar includes several spooky Pokémon figures and additional accessories.
We struggle to remember what Christmas has ever felt like in this scorching UK heatwave, but having one would certainly be a welcome and special treat when the holidays finally roll around. Be sure to let us know if you decide to treat yourself to anything featured here with a comment below.